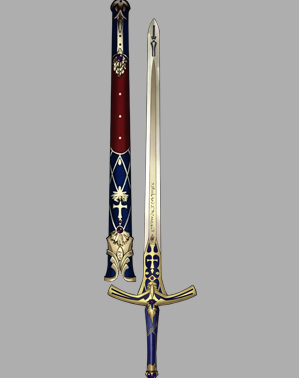 Saronita
é um raro minério encontrado no continente de
Grey Avalon
e mencionado pela primeira vez no
sexto episódio do Arco III no cenário de Grey Avalon
.
Segundo Granbur, saronita era um metal comum antes e durante a Guerra Negra, porém, nos anos 6000+, o minério tornou-se raríssimo, sendo encontrado apenas em perigosos e altos montes ao sul de Grey Avalon onde o território ainda é chamado apenas de Avalon e é cercado por diversos perigos, como hordas de demônios e diversas barreiras naturais.
Aparições
Edit
O material esteve presente em todo os episódios do Arco III no cenário de Grey Avalon, mas só foi identificado no sexto episódio quando Granbur foi convidado por Adariel Ayrinn para analisar a espada de Griffen, Ashbringer. O ferreiro identificou que saronita era seu principal material mas também possuía fragmentos de Pérola do Sol.
Ad blocker interference detected!
Wikia is a free-to-use site that makes money from advertising. We have a modified experience for viewers using ad blockers

Wikia is not accessible if you've made further modifications. Remove the custom ad blocker rule(s) and the page will load as expected.