Os "Refugiados" são uma organização que recruta jovens com problemas sociais no Brasil inteiro, especialmente sonhadores.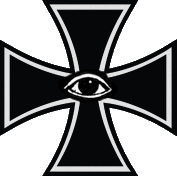 A Organização
Edit
Não se sabe seus reais objetivos nem o número de mebros que possui, mas sabe-se que é encontrada pelo Brasil todo. 
Sua organização parece ser a de divisão em células, possuindo várias ramificações; no Rio de Janeiro, por exemplo, ela é liderada por Ivo.
Poucos membros são conhecidos atualmente, apesar do suposto grande número de membros. Ela une skinheads, vagabundos, punks e foras-da-lei em geral. Também une um grande grupo de charters de motoclubes nacionais e internacionais, alem de anarquistas com ideais mais políticos do que propriamente voltados à baderna.
Membros Conhecidos
Edit
Ad blocker interference detected!
Wikia is a free-to-use site that makes money from advertising. We have a modified experience for viewers using ad blockers

Wikia is not accessible if you've made further modifications. Remove the custom ad blocker rule(s) and the page will load as expected.