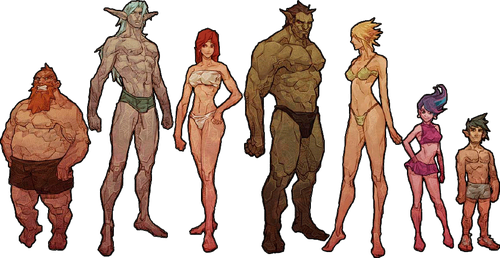 Afinal, nem todos os heróis são humanos. Há uma grande variedade de criaturas e raças espalhadas pelo mundo, entretanto nem todas podem ser escolhidas como a raça de seu personagem. Embora as escolhas sejam de certa forma "limitadas", existe uma grande amplitude de sub-raças em cada espécie que pode ser escolhida pelo jogador para adicionar maior customização de personagem.
Lista de raças disponíveis:Edit
Ad blocker interference detected!
Wikia is a free-to-use site that makes money from advertising. We have a modified experience for viewers using ad blockers

Wikia is not accessible if you've made further modifications. Remove the custom ad blocker rule(s) and the page will load as expected.