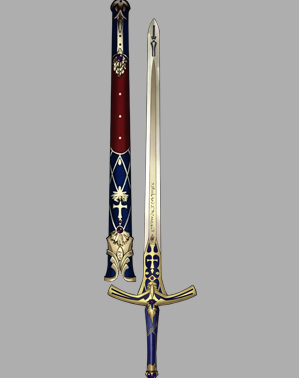 Pérola do Sol
é um tipo de minério de fácil acesso, encontrado em 
Grey Avalon
e mencionado pela primeira vez no
sexto episódio do Arco III no cenário de Grey Avalon
.
Pérola do Sol é um tipo de mineral comum em Grey Avalon que conduz energia pura, tendo propriedades de luz e sendo usado na manufatura de armas para o combate de criaturas das trevas, como demônios. A Ordem dos Paladinos de Tarilorn possui diversos depósitos do material e o usa para criar um líquido que pode enfraquecer Sombras através do derretimento da Pérola e a misturando com outras substâncias através de alquimia.
Aparições
Edit
O material esteve presente em todo os episódios do Arco III no cenário de Grey Avalon, porém os heróis só tomaram conhecimento disso no sexto episódio quando Adariel Ayrinn e Lucarde Uther deram frascos do material derretido a Franz e Griffen para se defenderem e obrigar as Sombras a recuar.
Mais tarde, após analisar Ashbringer, Granbur descobre que o mineral também está presente na composição da lâmina, porém em fragmentos, talvez dando á espada suas propriedades de detecção de demônios e sua habilidade de matar Sombras. A partir dessa informação, o ferreiro fez um trato com os representantes da Ordem para criar novas armas para o grupo usando o material.
Ad blocker interference detected!
Wikia is a free-to-use site that makes money from advertising. We have a modified experience for viewers using ad blockers

Wikia is not accessible if you've made further modifications. Remove the custom ad blocker rule(s) and the page will load as expected.