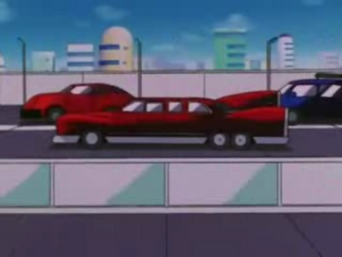 Limousines
são carros chiques, usados apenas por grandes figurões. Dentro dela há disposição para se fazerem reuniões ou festas particulares.
Aparições
Edit
No episódio 4 do arco I do cenário Elysium ela pode ser vista com o quarteto conversando com alguém, recebendo a missão de ir salvar Gonzo no Alem-Muralha.
Ad blocker interference detected!
Wikia is a free-to-use site that makes money from advertising. We have a modified experience for viewers using ad blockers

Wikia is not accessible if you've made further modifications. Remove the custom ad blocker rule(s) and the page will load as expected.