AVISO!: Este artigo está marcado como "Em andamento".
Esse artigo diz respeito sobre uma página em andamento que está sendo continuamente atualizada. Por isso, as informações aqui podem acabar sendo modificadas com o tempo. Páginas marcadas com este aviso necessitam de contribuições e informações não inseridas ainda. Ajude-nos!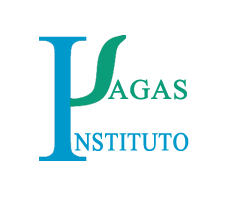 O Instituto Sagas é um centro de saúde originalmente localizado no 
Rio de Janeiro
 e oferece serviços com enfoque na área da saúde e principalmente em serviços psicológicos. Está presente na linha do tempo do ano de 2013. Foi fundado e criado pelo
Dr. Alexandre Sagas
em 1986 devido ao seu alto prestígio, pesquisas e estudos na área de sonhos e psicologia como um todo. Atualmente o instituto conta com duas grandes matrizes: uma em
São Paulo
 e a original ainda no Rio de Janeiro. 
Instituto Sagas de São Paulo
Edit
Coordenado pela mão direita do Dr. Alexandre Sagas, Albert Quisling, o centro conta com uma variada gama de atendimentos e pesquisas na área da saúde e principalmente na área psicológica do ser. Atualmente conta com um programa de acolhimento aos denominados "sonhadores", permitindo um desenvolvimento e compreensão dos mesmos a cerca de tais sonhos e pesadelos.
Ad blocker interference detected!
Wikia is a free-to-use site that makes money from advertising. We have a modified experience for viewers using ad blockers

Wikia is not accessible if you've made further modifications. Remove the custom ad blocker rule(s) and the page will load as expected.