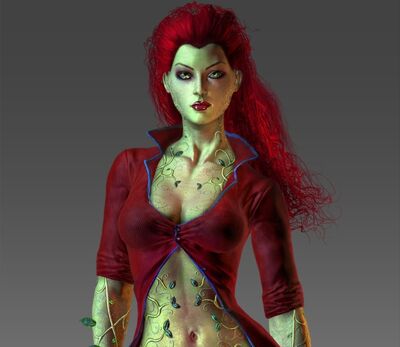 Hera, personagem de Neo-Japão , é a mãe de Lure . Num surto de psicose, ela matou o pai de Lure, e deixou o filho a beira da morte.  Trata-se portanto de uma psicopata de sangue frio, sem humanidade.
Hera é a líder da Gangue-Ghost. Ela tomou a Torre Ghost para tê-la como quartel general. No Episódio 9 (Fuga), Lure, Makom e Javier sobem a Torre Ghost e a confrontam. Ela se surpreende com Lure estar vivo, mas não hesita em atacá-lo. Hera é decapitada por varios tiros que Makom dá e então seu corpo cai da torre, virando um punhado de carne muida no chão.
Habilidades
Edit
Manipula as plantas a seu favor. Controle desde pequenos musgos até grandes árvores.
Ad blocker interference detected!
Wikia is a free-to-use site that makes money from advertising. We have a modified experience for viewers using ad blockers

Wikia is not accessible if you've made further modifications. Remove the custom ad blocker rule(s) and the page will load as expected.