A guilda Atalaia é a sucessora da antiga Guilda de Elysium, primeira guilda fundada e até recentemente, a mais forte entre todas as outras. Por motivos desconhecidos ela foi a falência, sendo reerguida pelo grupo com o novo nome de Atalaia.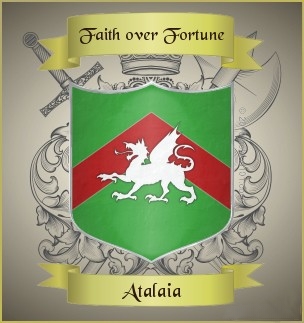 Sua real origem se mistura com lendas, dizem que 
surgiu na mesma época que a cidade foi criada com o objetivo de proteger aqueles dentro das muralhas, muitos clãs detinham a tradição de se alistar na guilda.
Hoje em dia funciona apenas para serviços pequenos, sendo atualmente gerenciada por Code.
A antiga guilda possuía tanto poder militar como político, muitas vezes servindo de influência para decisões políticas.
Ad blocker interference detected!
Wikia is a free-to-use site that makes money from advertising. We have a modified experience for viewers using ad blockers

Wikia is not accessible if you've made further modifications. Remove the custom ad blocker rule(s) and the page will load as expected.