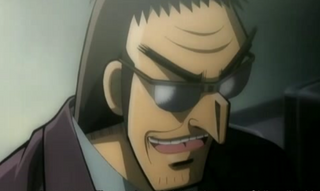 Endo Yuji é um homem misterioso de Neo-Japão que um dia apareceu na taverna onde os grandes aventureiros se reuniam e propôs uma missão a todos: Reconquistar a Torre Ghost de uma gangue que a ocupa.
Seu paradeiro é desconhecido
Personalidade
Edit
É um sociopata. Ele quer ganhar dinheiro sempre. Ele consegue manipular as pessoas a seu favor atraves da sua conversa. Provavelmente a ideia da missão da Torre Ghost esconde alguma intenção relacionada a dinheiro.
Section heading
Edit
Ad blocker interference detected!
Wikia is a free-to-use site that makes money from advertising. We have a modified experience for viewers using ad blockers

Wikia is not accessible if you've made further modifications. Remove the custom ad blocker rule(s) and the page will load as expected.