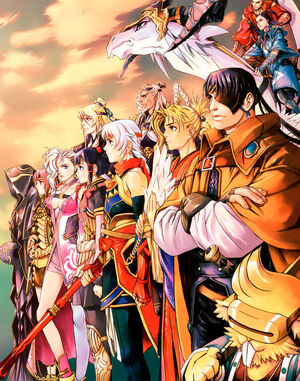 Os Arquetipos funcionam como imagens históricas e eternas que são passadas através de diversas gerações tanto para o futuro quanto para o passado, representando um conceito ou um conjunto de valores e comportamentos. Em suma, um personagem ao nascer encarna um "Arquétipo", um espírito notório que existiu através do tempo e espaço. Esse arquétipo define não só um conjunto de habilidades especiais que ele/ela desenvolverá durante sua vida, mas também sua forma de agir, pensar e sentir quanto as situações diversas. Cada arquétipo geralmente orienta o personagem para um certo estilo de lidar com os problemas e principalmente os combates, então escolha sabiamente o arquétipo que representaria uma figura mais próxima das habilidades esperadas para o seu personagem. Normalmente, em outros jogos chamaríamos os arquétipos de "classes".
Lista de arquétipos disponíveis
Edit
Ad blocker interference detected!
Wikia is a free-to-use site that makes money from advertising. We have a modified experience for viewers using ad blockers

Wikia is not accessible if you've made further modifications. Remove the custom ad blocker rule(s) and the page will load as expected.