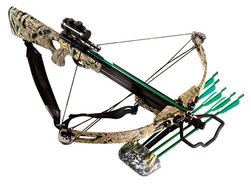 Arma criada por um antigo povo de costume tribal que vivia nas regiões gélidas, a arma foi forjada para ser utilizada apenas pelos lideres do povo e era passada de geração em geração, porem durante uma guerra em que eles não poderiam ganhar, enterraram a arma em um templo juntamente com o sacerdote deveria selar o templo, para que esta relíquia não caísse nas mãos de seus inimigos.
Sua personalidade inicial era de arrogância e justiça, mas os longos anos em que esteve abandonada a tornaram curiosa e incrédula.
Atualmente está em poder de Garadrir.
Características
Edit
Nível: 4
Arma viva
Slot 1: Masterwork (+1 de dano)
Slot 2: Múltiplos Atributos (+ Liderança)
Ad blocker interference detected!
Wikia is a free-to-use site that makes money from advertising. We have a modified experience for viewers using ad blockers

Wikia is not accessible if you've made further modifications. Remove the custom ad blocker rule(s) and the page will load as expected.